Courtesy of jsmithsole

Tail light REMOVAL / LED bulb upgrade **how to**
Instructions on how to replace stock tailight bulbs with LED's (or can be followed for regular bulb replacement)
I bought these particular bulbs from autolumination.com it's the Light Tower II. I've tried out many different bulbs and these finally work. They do offer newer version of the ones I have, most likely as good but even brighter!!
20 Powerful Wide Angle Oval LEDS
These Bulbs have Advanced Patent Pending Control Circuitry Found in no Other LED Bulbs
These are the most advanced led bulb assemblies ever produced.
More powerful than any other automotive leds made.
15 side facing LEDS
5 forward facing LEDS
Video link for rears:
http://media.putfile.com/led-tail-blinkersparking
We require the 3157 bulb (not 1157) So you'll need 4 3157 Red for the rear (dual circuit, parking light/blinker or brake)
The front Ambers are 1157 (socket type not wedge type)
Here's a link to a video of the blinkers in front:
http://media.putfile.com/LED-blinker
I also ordered 2 3ohm (One on each side covers front and rear) load equalizers as well because I have the fast blinking dilema you get with LED's. The load resistor simulates the resistance of the incandescent bulb and restores the turn signal to normal operating function with the led. Here's the diagram to install these:
Onto the install...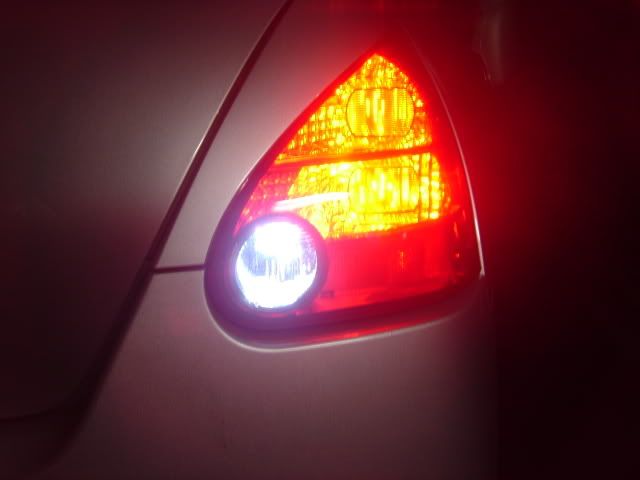 If you have any questions feel free to PM me. I did this mod almost 2 years ago (today is June 28th 07) and they are still working perfectly.