I wanted to share this since this has happen to my6thgen.
I had an oil leak and when I did the 6spd swap , I found out that it wasnt my REAR MAIN seal going bad, it was leaking above on a oil plug.
I figure it was loose and I tighten it back up using a hex socket.
well it was still leaking , and I didnt realized it UNTIL I recently help a fellow 5.5 gen maxima do a 5spd swap in his 3.5
I only took 3 pictures which shows why it would leak, I dont hear many of you guys posting a thread about REAR MAIN seals or this leak but it does happen.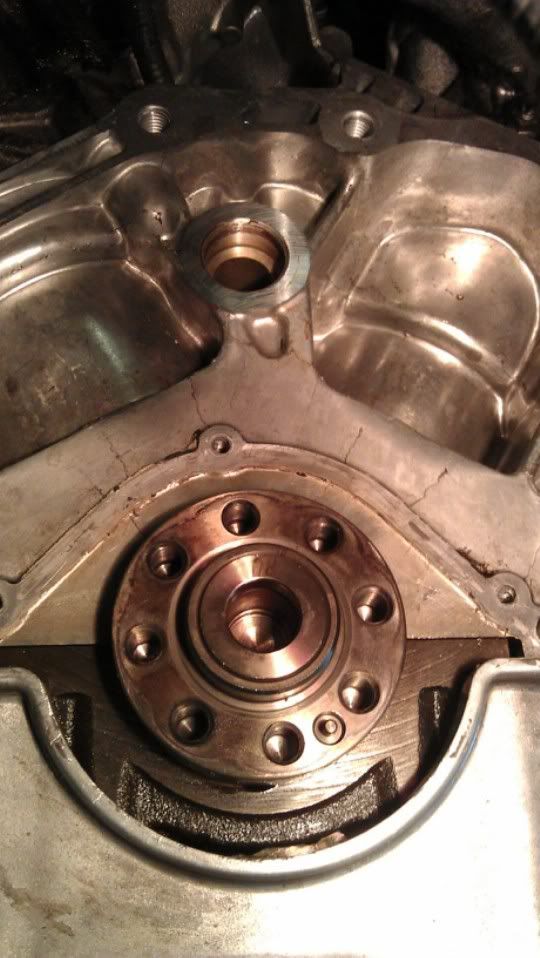 This is the REAR MAIN once the Tranny is taken out.
This is where the plug sits , if you guys/gals ever take the tranny out to do the Rear Main Seal , make sure to look carefully to see where the OIL is acutally dripping from, it could be above where this hole is, IF not , then the exam the REAR MAIN for wet spots, and this is your issue.
If its dry then check the oil plug.
This is the acutal plug , right above the copper washer is a black rubber gasket that gets hard and brittle, once that breaks, it will start leaking.
Im not sure how much the dealer cost for the plug , but we end up running some silicone around the edges to seal it up.
I thought I should share this in case other DIY guys get involded in this maintances.