Courtesy of $chumacher from rs25.com

The concept is the same for 6thgens.
-------------------
Hi, guys and girls.

I did this refurb a year ago but thought I'd post here as it might be useful to some of you.

Here goes:

I've been keeping busy lately and I'm

always

finding something to do on the car myself and not paying tuners etc hundreds for minor jobs. A well known tuner over here charges over $550 to do this job.

When I got the car over a year ago, I was happy with the bodywork but wasn't

that

impressed with the engine bay. It didn't look bad, but it didn't look anything special, either. Everything looked a little dull and the manifold was flaking like a biatch. Me being a cleaning freak, I couldn't resist....
First up, you'll need these products to do the job:
Automotive Nitromors
An Etch Primer
VHT Wrinkle Plus Coating (good for upto 350F)
Wire brush
Masking Tape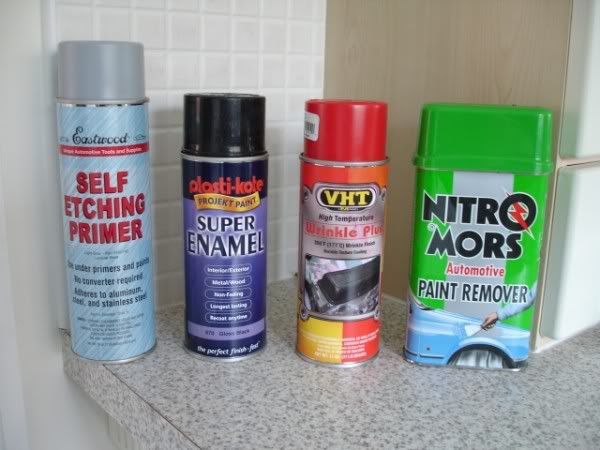 (The black enamel is for something else)
Manifold removed:
Here's what the engine bay looked like with it removed:
Make sure you block the open ports with something to stop anything falling in there. In this case, I simply used some bog roll.
Remove everything screwed into the manifold.
Use the wire brush to remove all loose flakes and then hit it with the Nitromors paint remover. When it comes to applying the Nitromors, simply dab on with a small brush and leave for around 10 mins before hosing off. If there's still some paint on the manifold, just repeat the previous step.
Here's what it should look like once you're done:
I then left it in a warm area for around an hour so that the moisture could evaporate.
Next was to mask up all the 'bits'. You don't have to mask everything, but I wanted it exactly like Subaru intended.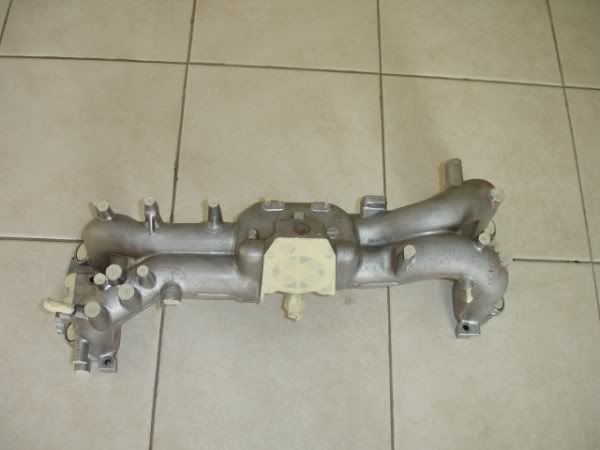 Time for some primer to go on.
Before you go spraying anything, make sure you have something to raise it from the floor or spray it on something much higher than the floor. Also, devise a way of holding the manifold without touching the paint. I just screwed 4 bolts into the injector rail holes (2 each side).
I then sprayed 3 coats of the primer 10 mins apart (that's what it said on the tin).
The instructions said it was overpaintable in 2 hours.
2 hours later and it's time to spray on the wrinkle paint. To achieve the wrinkle effect, your first coat should be the thickest followed by several thin ones, 2-3 mins apart. I went for 5 thin coats with a sprinkling on top for a sixth.
Place the manifold in a warm area for 48 hours and let it dry.
Here it is 2 days later: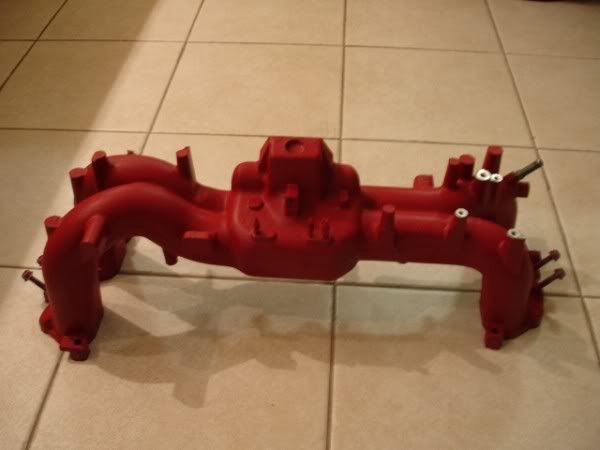 Masking tape removed: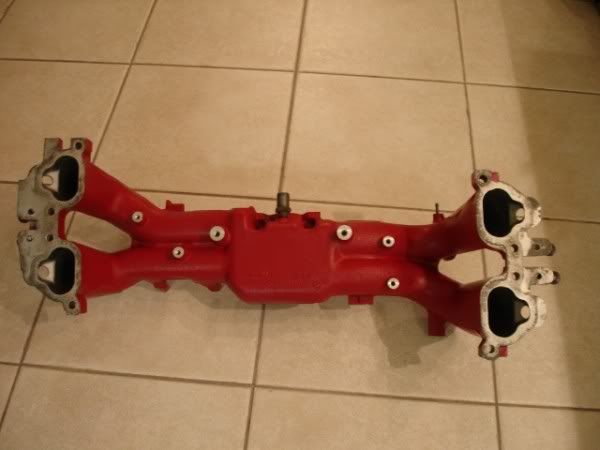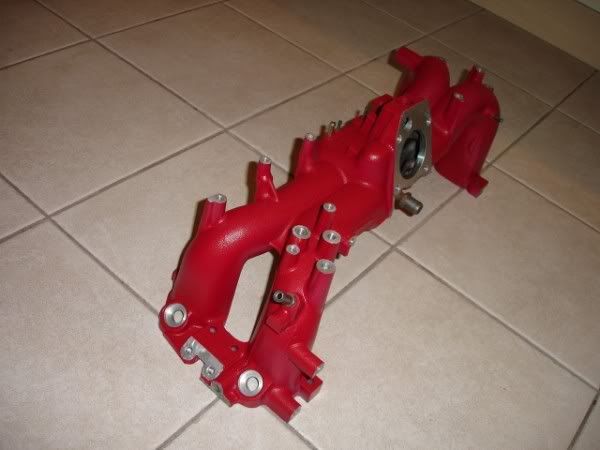 Here's a colour match with a couple of old flakes: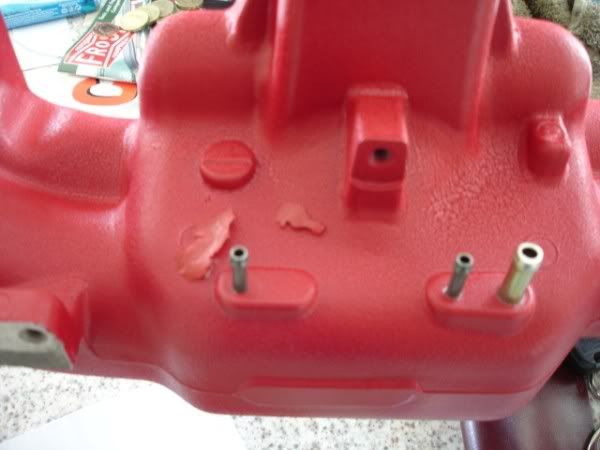 I then cleaned up all the bits that were screwed onto the manifold (I like things to be clean), and screwed them back on.