Courtesy of NiZMo1o1
-------
This is a plug and play system , you connect the plugs from the coilpacks into the harness and theres a plug there goes back into the coilpacks.
6 Ground wire and 1 postive to the battery from the Blue box.
It flashes Blue LED light so that you know everything is up and running.
Now onto Pictures cause no one really likes reading playboy magzine.. Just pictures
Uncovering the CF cover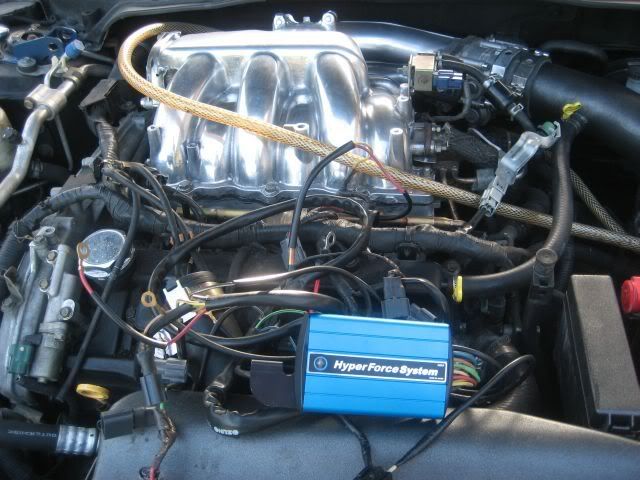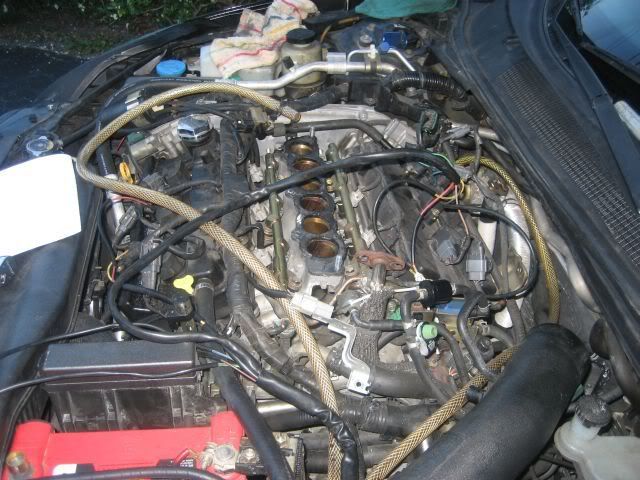 After these it got really dark so i didn't bother taking anymore pics, I need to clean up the wires and mount the box near the firewall , this system was design for the 350z but will work for our cars.
If you know how to do your own spacers or change your spark plugs you can do this upgrade. This is how I would rate the difficultly.